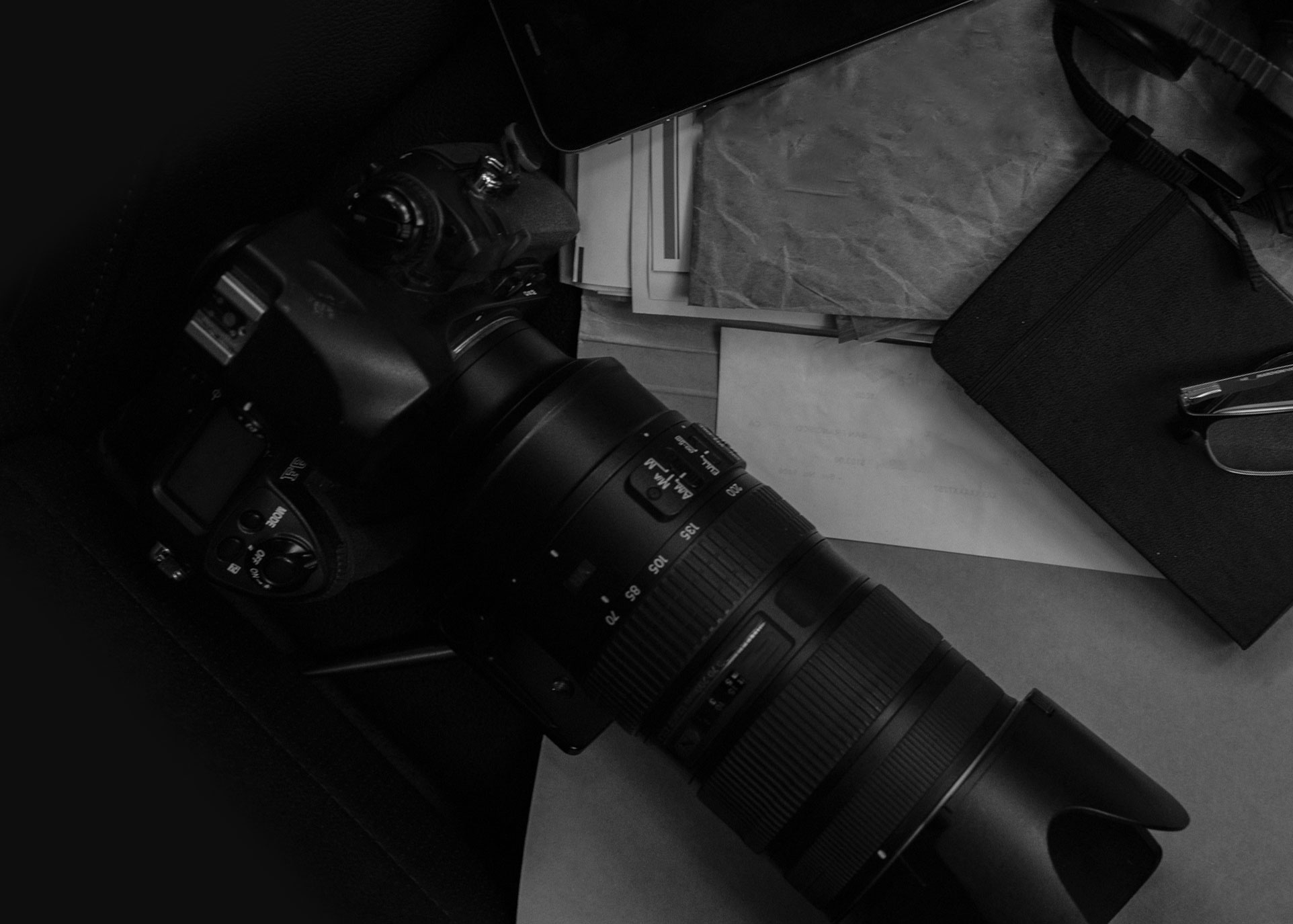 Ferlio offers a comprehensive range of services to help businesses protect their assets and interests. Our investigations team specializes in uncovering the facts and providing actionable intelligence. We also offer surveillance services to help you monitor and gather information, which can be particularly useful in cases of suspected fraud or embezzlement. For clients who are at a higher risk, we have Close Protection and Undercover Agents services to ensure their personal safety. Our Technical Surveillance & Counter Measures will help to detect and prevent against unauthorized electronic surveillance. Additionally, our profiling team can provide psychological and criminal profiling that may useful for criminal cases. To assist legal teams, we provide Legal Watch & Brief and Transcripts / Translations services. Our Security Vulnerability Assessment service can help you identify potential vulnerabilities and provide recommendations for improving your overall security posture. With our wide range of services, Ferlio can provide solutions that are tailored to meet the specific needs of your business.
Investigations
Criminal, Civil, Forensic, Fraud, Specialist, Accident, Insurance, Medical and more
Surveillance
Physical, Static, Electronic, Covert & Counter Surveillance
Close Protection
Executive Protection, Executive Support & Assess in Transit Protection
Undercover Agents
Standard Level, High Level & Strategic Level Agents.
Technical Surveillance & Counter Measures
Covert Cameras, Covert Audio, Technical Surveillance, Data Analysis thought software, Cyber Forensic Analysis, cellphone location tracking & Cellphone Usage history.
Profiling
Lifestyle Audits, Profiling Audits, Business Profiling, Strategic Audits on Business, Fingerprint screening, Financial Audits, Employee Background Screening.
Legal Watch & Brief
We draw up a summary with a synopsis of the facts of a legal case for the benefit of the party conducting the case in court. The watching brief implies that a case is observed without active participation in it.
Transcripts / Translations
Transcribing record audio and/or visual material, Translating African languages to Afrikaans or English.
Security Vulnerability Assessment
We conduct security vulnerability assessments to identify, quantify and prioritise or rank the vulnerabilities in systems such as technology systems, energy or water supply systems, transportation or communication systems.
Not Sure If You Need an Investigator?
Investigations
Criminal investigations: We collect information or evidence to determine whether a crime has been committed, to identify and apprehend the perpetrator and to provide evidence to support a conviction in court.
Investigations in civil matters: We uncover and assemble evidence to support a civil trial involving one party suing another in a matter relating to their rights as citizens, such as damages caused to the plaintiff.
Forensic investigations: We gather and analyse physical evidence in order to come to a conclusion about the suspect in a crime. Such evidence includes blood, fluid, fingerprints, waste, hard drives, computers, etc,
Fraud and internet scams: We examine deception intended to result in financial gain for the perpetrator to the detriment of the victim. In the cyber space theft occurs in the form of internet scams such as emails attempting to obtain financial information, pop-ups loaded with malware, and social media messages sparking fake romantic relationships to defraud the victim.
Forensic accounting: We combine accounting and investigative techniques to discover financial crimes, and explain the nature of a financial crime to a court.
Specialist fire investigations: We systematically investigate and analyse the origin and cause of fire-related incidents after the fire

 

has been extinguished, based on specialised fire science.
Accident investigations: We determine the root causes of accidents, on-the-job injuries, property damage, and close calls in order to prevent them from occurring again.
Insurance fraud investigations: We investigate fraudulent attempts to collect money based on excessive or false claims.
Medical/incapacity insurance fraud: We investigate claims where a person makes a false statement, provides wrong information, or withholds facts for the purpose of collecting medical or disability benefits. This includes filing a claim for an injury or illness that does not exist or enjoying benefits from such claim, while being able to continue working.
Restraint of trade investigations: We investigate breach of employment contracts providing that an employee, post termination of employment, is restrained from performing similar work in competition with the former employer, for a prescribed period of time.
Employee misconduct investigation Prior to commencing a disciplinary process, we investigate employee misconduct, according to The Code of Good Practice: Dismissal (Schedule 8 of the Labour Relations Act, 66 of 1995), which recommends that an investigation be undertaken by an employer to establish whether there are grounds for misconduct which may warrant dismissal.
Test purchasing for brand protection, we perform test purchase in online and offline stores to gain insight into the product, the seller and the distribution of products to combat parallel distribution, counterfeiting or other activities that can harm the distribution of their products and the brand itself.
Mystery shopping: We visit businesses incognito to assess the availability or quality of products and services or investigate complaints in this regard.
Truth verification/Polygraph testing: We perform polygraph testing and use additional truth verification strategies to confirm or disconfirm speculation and rumours, identify culprits and help investigating theft, fraud, corruption and bribery. We do pre-employment testing and general periodic screening to maintain an honest and credible workplace environment, while deterring theft and dishonesty.
Cyber investigations: We perform investigations of crime performed via a computer, cell phone or any device which is connected to the internet. The perpetrator may either launch the attack, or act as the victim by receiving the attack from a malicious source. There are various forms of cyber crime:

Hard Drive Imagery: We investigate cases where a disk image/copy is made of the entire contents of a storage device, such as a hard drive, DVD, or CD and where the image contains data and structure information.
Key words searching: We find and analyse actual search terms that people enter into search engines to gain insight and help inform content- and marketing strategy.
Cellphone data recovery from devices where data has been deleted or where components of the device were damaged.
Presentation of evidence: We present evidence in real time by availing instant retrieval and display of documents in the court room or to a remote witness.

Asset protection: We protect assets by advising or instituting measures to insulate assets from claims of creditors without perjury or tax evasion.
Asset tracking: We track physical assets by barcode scanning, or tags using for example GPS, BLE or RFID to broadcast their location. We can also track people who are wearing tags.
Witness location: We use proven private investigation techniques to track witnesses whose location is unknown.
Custody investigations: We assess the treatment and well-being of children without the parent/guardian knowing about the monitoring, to present a report to court in custody cases.
Handwriting analysis: We analyse the physical characteristics and patterns of handwriting to identify the writer and/or compare it to the authentic handwriting to track differences and similarities, in that uncovering fraudulent signatures, amongst other aims.
Covert tracking devices: We install covert tracking devices including nano tracking and covert GPS tracking of location and real time movement.
Truck inspections of sub contracted companies:We monitor the cargo and movement, including mileage, of subcontracted trucks in order to establish compliance with the contract according to which services are rendered.
Surveillance
Physical surveillance: We watch the whereabouts, movements and activities of the target person or persons in question; we observe means and patterns of movement and irregularities in such patterns; we identify people who make contact with the target person.
Static surveillance:We observe the target person's activities from a non-mobile location, such as a building, an outdoor area or from a static vehicle.
Electronic surveillance:We monitor a home, business, or individual using a variety of devices such as CCTV, legal wiretapping, cameras, digital video equipment, and other electronic, digital, and audio-visual means.
Counter surveillance:We undertake measures to prevent or reduce the risk of surveillance. These measures may include electronic methods e.g. technical surveillance counter-measures, detection of surveillance devices, covert listening devices, visual surveillance devices and counter-surveillance software. To this end we may access computing and mobile devices.
Covert escorting of VIP's: We provide a safe environment for the protected VIP for movement and activity by staying in close proximity and monitoring and countering any threat to the safety of the person.
Close Protection
Executive protection: Through security and risk mitigation measures we provide close protection to ensure the safety of VIPs or other individuals who may be exposed to elevated personal risk because of their employment, high-profile status, net worth, affiliations or geographical location.
Executive support:
Asset in transit protection: We provide protection for high-value goods while being loaded, transported and delivered.
Undercover Agents
We deploy, according to our assessment, undercover agents to collect the information needed in securing our clients, their assets and their running concerns. The goal of deployment may for example be the identification of irregular or fraudulent practices, procedural issues or employee non-compliance. We debrief these agents and assist to analyse the information collected to further the aim of their deployment. Undercover agent deployment occurs at various levels as follows:
Standard level agents

 

would typically be tasked at a tactical level within warehousing, logistics as well as businesses in the industry with a purpose of maximizing operational management for optimal security.
High level agents

 

would typically address strategic issues, e.g. business threats, fraud, theft and corruption at a community level. Such information would be used for long-term planning in the interest of community security.
Strategic level agents would typically collect executive information as to advise the decision-making body of the industry. Such information could be used industry wide, exceeding the confines of the business or industry.
Technical Surveillance & Counter Measures
We avail and install a variety of electronic devices in a law-compliant manner, by which information may be obtained to counter and mitigate the occurrence of crime, fraud, malpractices and irregularities in the workplace, business and industry. We train and advise our clients on the safeguarding and use of these devices and deliver post-installation services as needed and agreed with the client. The following technical surveillance and counter-surveillance measures are available.
Covert cameras for visual evidence.
Covert audio devices for auditory evidence.
Technical surveillance counter measures (TSCM).
Data analysis through software-based processing (IBase & Analyst Notebook)
Analysis of data recovered from computers, Ipad and cellphones.
Cellphone location through realtime movement tracking.
Cellphone usage history through network tracing
Profiling
Profiling/Lifestyle audit of individuals: We extrapolate information about the characteristics, personality traits, behavior and practices of a person and combine known information with observations and information obtained, to provide a descriptive analysis of the individual. To this end we use an adapted form of the Hartman Personality Profiling colour coding system (blue, black, red and platinum) to identify the motivators for the individual's behavior and actions.
Business profiling: We make a professional summary of a business and its activities to serve as a basis for raising capital, winning investors and informing stakeholders, including clients.
Strategic audits on business: We conduct strategic business audits to enable answering of questions about the future of the business through assessing the current business strategy. We assist in identifying current strategic risks and analyse future risks. Subsequently, we advise resource adjustment by mapping the business goals to the available resources.
Finger print screening: We use the Automated Fingerprint Identification System (AFIS), whereby fingerprints obtained on a crime scene are checked electronically, directly against the South African Police Services existing criminal database. To this end we use software provided by AFISwitch to allow us to capture fingerprints via specialised software programmes and submit them to check for a possible criminal record.
Financial Audit Investigations: We provide expert services to investigate and verify the facts underpinning financial statements submitted for auditing. Financial audit investigation is discretionary, following the compulsory auditing of the books of a business or company and is conducted in situations where there is reason to suspect that the conditions under which statements have been submitted are dubious or fraudulent.
Employee background screening: Strictly in accordance with employment laws, we conduct prospective employee background screening in the pre-hiring phase. Such screening aims to verify and confirm the authenticity, truthfulness and reliability of the following:

Identification Documents
Driver's License and Public Drivers Permit (PDP)
Criminal Record
Educational background and qualifications
Prior employment records
Credit status
Integrity testing
Identification photos
Finger print verification against national criminal records data base
Legal & Watch Brief
We draw up a summary with a synopsis of the facts of a legal case for the benefit of the party conducting the case in court. The watching brief implies that a case is observed without active participation in it. The following conditions qualify or legal watch and brief:
It is conducted with the assistance of an ex Commercial Crime Prosecutor.
We have a team of advocates to assist in the presentation of legal opinion and to oversee criminal charges. 
In our legal watch and brief we maintain continued interaction with Department of Justice, SAPS, Special Investigations Unit and Asset Forfeit Unit.
Transcripts / Translations
Transcribing record audio and/or visual material: We transcribe and/or translate recordings of conversations, meetings and other encounters in order to render a documented report of the interaction or event.
Translating African languages to Afrikaans or English.
Security Vulnerability Assessment
We conduct security vulnerability assessments to identify, quantify and prioritise or rank the vulnerabilities in systems such as technology systems, energy or water supply systems, transportation or communication systems. The process followed, is systematic in itself and is conducted in phases as follows:

Phase 1: Defining specific aspects of vulnerability
Phase 2: Measuring the extent of vulnerability
Phase 3: Analysing the nature and gravity of the vulnerability
Phase 4: Improving the vulnerability resistance capacity
Phase 5: Controlling vulnerability levels at an acceptable level
Our Services Match Your Needs & Your Budget
Why our services are the best
Ferlio's services are considered the best for several reasons:
Expertise and Experience: Ferlio has a team of experts with over 30 years of experience in the field, allowing them to handle complex investigations and provide tailored solutions for each case.
High-quality and accurate results: Ferlio has a track record of producing high-quality, accurate results for their clients, which is essential for making informed decisions.
Comprehensive range of services: Ferlio offers a wide range of services that can be tailored to meet the specific needs of your business, from investigations, surveillance, close protection, undercover agents, technical surveillance & counter measures, Profiling, Legal Watch & Brief, Transcripts / Translations, Security Vulnerability Assessment. This enables clients to have an one-stop-shop solution.
Professionalism and Attention to Detail: Ferlio's team is highly trained and experienced, and they always maintain a high level of professionalism and attention to detail in all their work, which leads to successful outcome.
Timely service: Ferlio understands that investigations can be time-sensitive, they prioritize timeliness and ensure that their work is done as soon as possible without compromising quality and accuracy.
Confidentiality: Ferlio respects the confidentiality of their clients and always make sure that the information gathered and investigated is kept private.